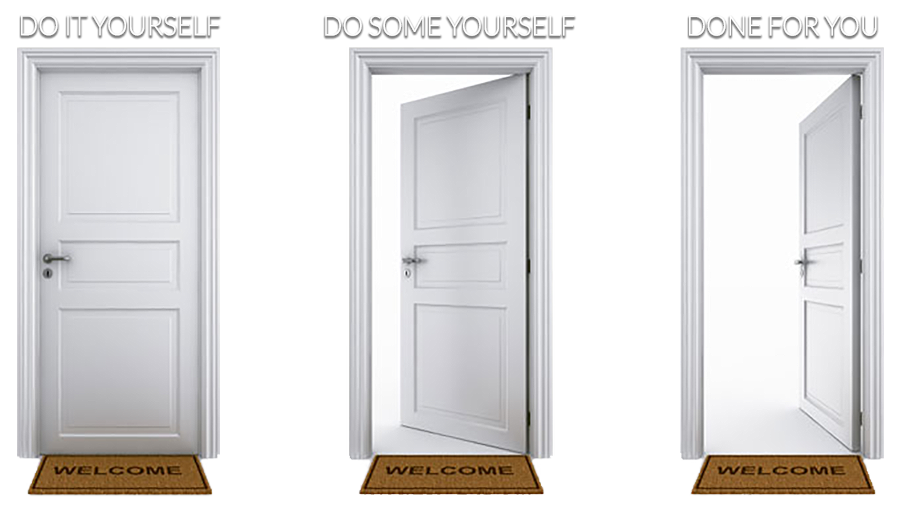 Know where you're at, where you're going, and get the right partnerships
The financial markets provide seemingly endless opportunities to create and build wealth in a flexible and dynamic manner. With the right insights, discipline, and approach to risk-management, the potential rewards and the flexibility of the vehicle itself are extremely attractive to most.
While Investor Unity's core business is providing Managed Services, a large portion of our clients wish also to get involved for themselves, and get more 'hands on' with the markets, either now or at some point in the future.
Their motivations may include:
Learning a new skill
Gaining more peace-of-mind, from better understanding what they're invested in
An aim to ultimately take full control of their own investments
The inescapable truth is that – whether you're looking for a fully managed investment service, or looking to trade entirely for yourself – two things are absolutely necessary:
The right knowledge
The right partners
We here at IU would therefore like to take the opportunity to assist our Members in gaining the necessary knowledge- and in partnering with high-quality firms (while avoiding the rest), so that their chances of success are maximised.
Why would we do this, you ask?
The primary reason is quite simple: it gives us a perfect opportunity to demonstrate the level of carefulness, detail, and discipline applied to our managed products – of which the majority of our clients are at least partially invested in.
We therefore have broadly categorised such services, and the type of client who might wish to utilise them, into the '3 D's' – a term we invented to try to make things clearer and easier to navigate:
DIY – Do It Yourself
DSY – Do Some Yourself
DFY – Done For You
Naturally, many clients fall into more than one category. Some might prefer to have majority of their portfolio handled by a professional money manager while handling, on their own, a small portion of their portfolio. Some might prefer the opposite.
You have either little time or interest (or both) in taking a hands-on approach. You simply wish to sit back, have some peace-of-mind that your funds are being traded professionally and as promised, and read your performance updates from time to time.
This counts you as DFY (Done For You). IU offers streamlined managed trading services, with a focus upon performance, safety and consistency, catering to the aims of the DFY-er like you.
As mentioned, Managed Services are IU's core business. Most of our clients are at least partially invested in these products.
If you like some guidance – while also sometimes doing things your way – then you belong to the DSY (Do Some Yourself) class. Perhaps you have little time, are still refining your skills, or simply want to diversify into someone else's strategy…
The IU Academy and our Crossroads Focus Signals (recommendations & analysis for equities, currencies and more) may just provide you the boost you're after.
Our custom, semi-managed, and execution services are also popular amongst the DSY clients.
If you are the independent type of person who wants to do things on his own, then you certainly are a DIY-er (Do It Yourself). You like studying and trading on your own. Basically, you know how to equip yourself with the necessary skills to survive in the financial jungle. And through Investor Unity's ever-growing education suite, we'll help you keep your axe sharpened.
For the DIY client, IU can also provide access to certain services from our partnering firms which usually aren't open to the general public (discounted brokerage rate, loss protection, and account credits for example).