Firstly, it's important to understand what it is not…
A Managed Service is not necessarily a managed fund. Managed funds, typically, operate with:
Complex structures

Complex fee structures

Low transparency

Pooled funds

Extensive restrictions placed upon the fund manager

Performance which, on average, over time, simply matches the performance of the market as a whole, 
However, in the case of IU Managed Services:
Simple account structures
The client retains ownership of the account

Funds are held in a separate account, in the client's name (or chosen entity, including SMSFs)

Clients funds are not pooled with those of other clients, as with a managed fund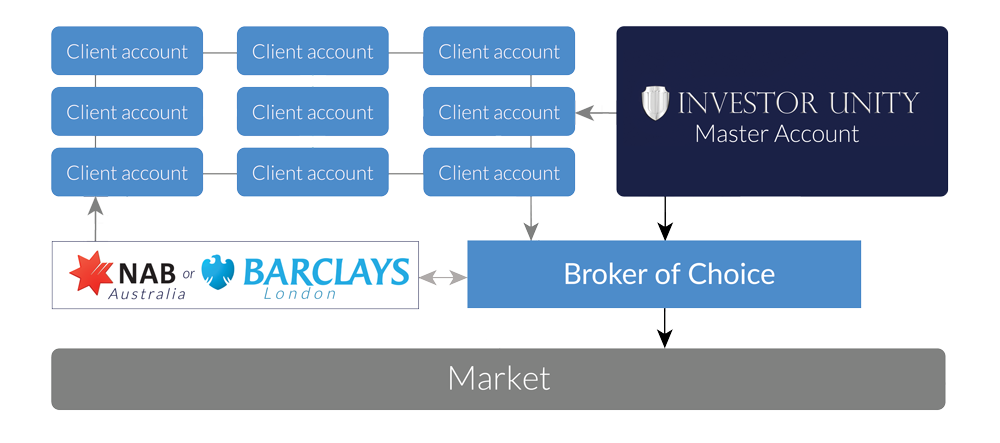 Most operate with a brokerage-only model, others with lower brokerage + a performance percentage fee

There are no establishment, membership or cancellation fees 
Control and transparency
Clients can log into their account, at any time

Account balance, trade-placements, stop-losses can all be viewed live, as they occur

Clients have access to their account manager

Clients can have access to online withdrawal facilities
Setup (after choosing your service):
Establish a trading account, in your name (or company, trust or SMSF), in the exact same way as if you were going to be trading it yourself

Deposit your chosen level of trading capital (minimum start from $10,000)

Effectively, connect your account to the master account of the MDA manager (separate forms required)
Ongoing:
Using your logins, check your account's performance. As often as you'd like

Print statements, as necessary

Add & withdraw funds, as you prefer
Performance
When you take away all of the complications & restrictions, and simply allow a professional trader to focus upon minimising risk while maximising profit, the results speak for themselves.
Investor Unity's current flagship managed service is Crossroads: Global Majors (CGM). Details and performance info can be found below: